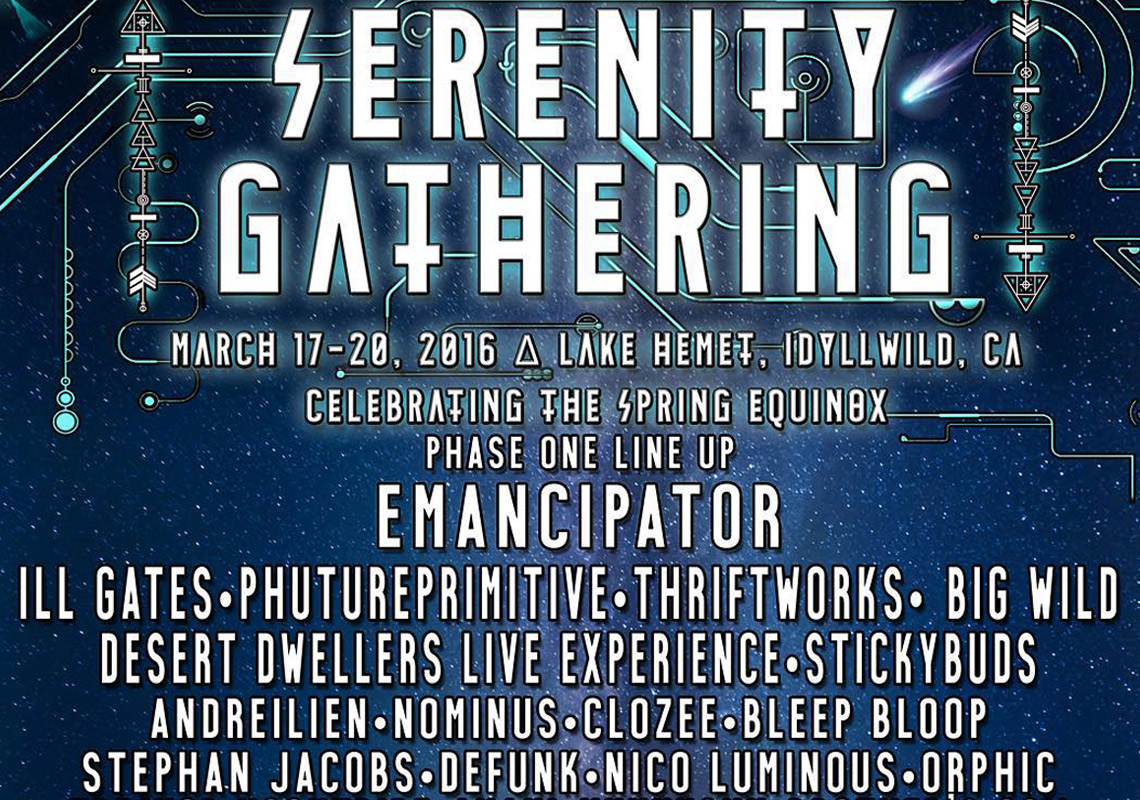 The cat is out of the bag.  Kolm will be performing at next year's Serenity Gathering taking place March 17th-20th at the Lake Hemet Campground in Idyllwild, CA.
The official Phase 1 Line – Up has been announced.
Emancipator, Phutureprimitive, Thriftworks, Desert Dwellers Live Experience, TV Broken Third Eye Open and many more.  Phase 2 lineup will be announced January 19th with two more big headliners.
More info can be found at Serenity Gathering's Website (http://serenitygathering.com/)