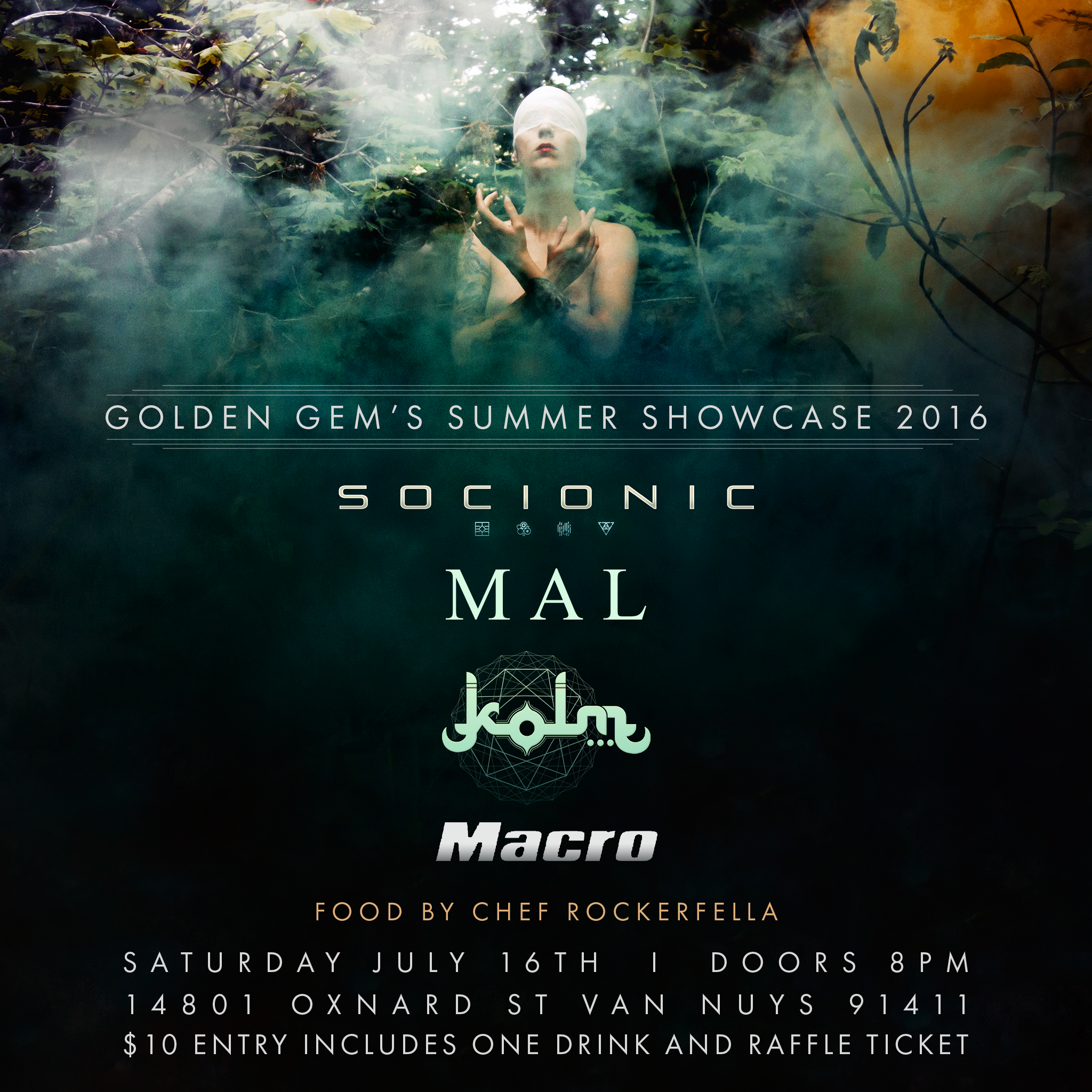 Address :
14801 Oxnard St, Van Nuys, California 91411
Golden Gem's Summer Showcase 2016
Van Nuys, CA
Golden Gem presents Summer Showcase 2016.
Join us for an awesome Summer evening with live music, food, drinks and friends at Music Space Studios!
Live performances from MAL, KOLM (WIth Visuals by Abhi Thati), Socionic, and Macro.
Top shelf refreshments will be served and tacos will be on the grill (brought to you by the renowned Chef Rockerfella!)
Entry admission will be $10 and includes one complimentary drink and a raffle ticket for some cool prizes!
Tickets purchased at the door.